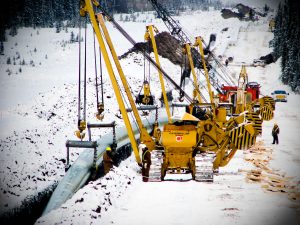 IPP's three founding principals bring a wealth of experience in planning and successful delivery of large pipeline projects.  In western Canada, IPP notably has broad experience and strong skills in planning and execution of mountain projects, as well as design and construction planning skills for cold weather installation of pipelines in muskeg terrain.  The IPP team is also experienced in pipeline projects through farmland and in congested urban corridors.
High relief mountainous terrain calls for a focus on careful route selection and workspace planning by very experienced personnel, spread break determination, early identification of access roads and detailed logistics planning, and detailed scheduling on a march chart, all of which skills are offered by IPP.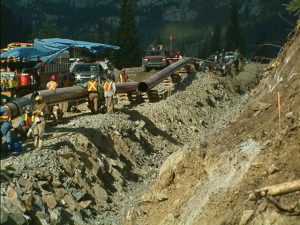 Muskeg terrain often requires projects to be installed in cold weather conditions, often resulting in large differentials between installation and operation temperatures, requiring careful and experienced design and specification to protect the pipe from temperature growth effects in low-cohesion disturbed muskeg soils.  IPP personnel have held key roles in design and installation of thousands of kilometres of muskeg terrain pipelines.
Cost effective delivery of large pipeline projects requires disciplined planning, careful scrutiny of environmental commitments prior to filing, tight construction documents especially for Bid Form elements and Scope of Work, and solid project management controls.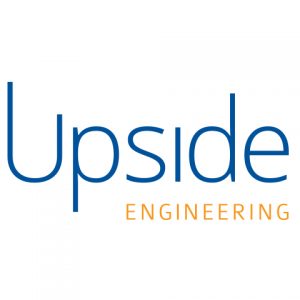 To effectively deliver large pipeline projects, IPP has partnered with Upside Engineering Ltd., a mid-sized engineering firm with expertise in design and construction support for midstream facilities and pump stations.  IPP operates out of Upside's offices in Calgary, and IPP draws on Upside's established systems, processes and procedures for project execution, including:
Project Controls: tracking the financial performance of projects, playing a lead role in creating project budgets and schedules, and ongoing review of project progress and cost during project execution, with overall cost, schedule and invoice management support through construction.
Quality: Upside's quality management system is aligned with ISO 9001:2008 and is comprised of a robust set of procedures, flowcharts, and standard work instructions.
Document Control: The document control team manages all project document flows, ensuring we meet or exceed our clients' expectations for document distribution while providing traceability and a high level of security.
Safe retention of all client data on an independent in-house secure computer and server network, with routine external electronic back-up.
IPP also works closely with project owners and contractors to support the safe execution of projects.